Rent an interim furnished apartment - This is how it works
Register briefly online
Visit in person or book directly
Sign the lease agreement online
Move in and feel at home
How to rent out your furnished apartment with City-Wohnen
1. Select a service package and register on our website
To start renting out an apartment, take a little time to look at our three different service packages - lütt, plietsch and kommood - and decide how much service you need. Have you chosen one? Great! Then you're ready to register your apartment with us. To do so, simply fill out our online form.
2. Enjoy our service and sign the lease
Did you register your apartment with us? Then we will contact you as soon as possible to clarify all further details. In addition, our photographer will contact you to take free, professional photos of your apartment. Naturally we will also take care of the apartment description. As soon as we have found a suitable renter, you can sign the legally-binding lease agreement online.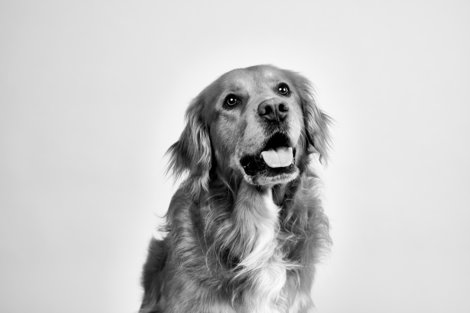 Team spirit!
Our teams work closely together to ensure that everything goes quickly. Our hallmarks are a cosmopolitan attitude and solidarity - with and among each other. After all, we work with people from all over the world. We stand for reliability, professionalism and absolute commitment to our lessees and lessors.
Learn more about our team - and our Feel-Good-Managers here: Team City-Wohnen →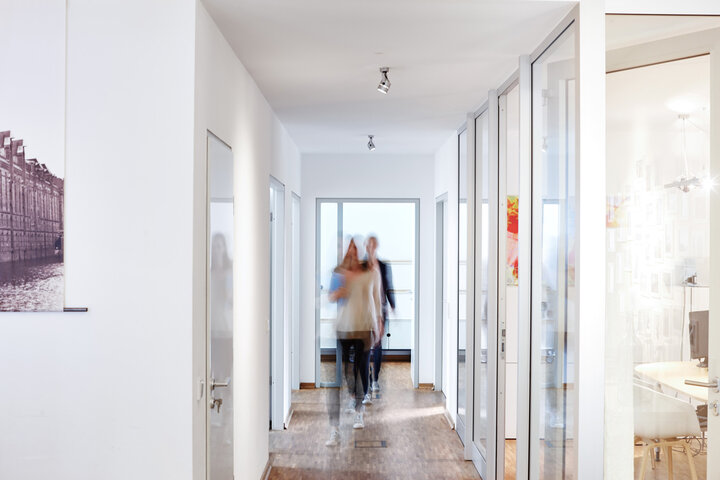 Regional and on site - Support the locals!
City-Wohnen is one of the largest agencies and a pioneer for furnished temporary living. Our office is located in the middle of beautiful Hamburg-Ottensen, so we are local and know the Hamburg districts very well. We know and love our city, and we bring people and apartments together. From the beginning or your search to the conclusion of a rental contract, we organize everything for you: quickly, easily, and safely.
How do I find a furnished apartment for temporary stay in Hamburg?
You want to rent a furnished apartment in Hamburg? Just do the quick registration on our website, and we'll be happy to help. Our furnished apartments are not impersonal rooms, they are a temporary home. We don't have cookie-cutter apartments but rather personalized, well-furnished apartments from private lessors. We photograph all apartments personally.
Registration form for lessees →
Our teams for private and corporate clients guarantee fast and reliable service. At the same time, we never forget that we work with people. All our clients are personally advised by us and accompanied in their search for a beautiful apartment in Hamburg.
Customers needing interim housing are usually in a hurry. That's why our teamwork is flexible. We avoid fixed contact people as much as possible and keep all information accessible to all colleagues. Everybody knows what is going on, so everybody can help immediately. This means better, faster service for you.
Tips and information for lessees: How does renting a temporary apartment in Hamburg work? →
Why choose a furnished rental in Hamburg?
Having one's own temporary home is the perfect solution for people who come to Hamburg for a few months (or even longer) and either cannot or do not want to move all their stuff. The most common reasons for temporary housing are a new job, a project for work, studies, or continuing education in Hamburg.
There are many other reasons, though, why an interim apartment is a very good or even necessary transitional solution. For example, a furnished apartment is needed when a house or apartment is temporarily uninhabitable due to water damage. Home builders whose house will not be finished on time need good accommodations for the whole family until their own home is ready.
Just as there are people who simply want to settle into their new job and get to know the city first before looking for a permanent apartment. Sometimes we support entire families who come to Hamburg for medical treatment of a relative. There are 1001 reasons and situations why temporary housing is an essential service.
Hamburg is a city used to accommodating waves of people fleeing conflict. We are always happy to help someone find a safe haven.
Renting a fully furnished apartment in Hamburg. How does that work?
Register with us in the morning and move into a furnished apartment in the evening? We can do it! How quickly things go is up to you. Just register with us briefly using our registration form for lessees, and we will get started right away. We will make suggestions for apartments that match your wishes and budget. We will offer you an interim apartment, set up contact with the lessor, and arrange viewing appointments or even a direct booking. Just as you would imagine.
Registrate here for searching a temporary home: Registration form for lessees →
Tip: For apartments located in a less central location, you usually pay lower rent than for apartments in districts such as Winterhude, Eppendorf or Sternschanze. In addition, your neighborhood is a little quieter in the mostly tranquil, green and family-friendly districts on the outskirts of Hamburg. In Hamburg, the public transportation system (HVV) is very good. Generally, 1 or 2-room-apartments are on offer for rent rather than larger properties for families.
You will find an overview of all districts in Hamburg here: City-Guide Hamburg →
As an extra service, you can subscribe to our automatic apartment alert, so you will automatically receive all new apartments in Hamburg and never miss a great offer!
Why rent out a furnished apartment in Hamburg?
There are various reasons for renting out one or several furnished properties. For example, what do you do with your furnished, 2-room apartment if, for professional or private reasons, you do not want to live in it for a few months, but neither do you want to pay double rent? Maybe you are going on sabbatical.
What do you do with the fully furnished house in the city you inherited as you wait for it to sell? Perhaps you would like to rent out several apartments for interim rent. What if you move in with your partner and would like to see if everything works before giving up your own comfortable apartment and furnishings? We look forward to receiving your registration from a period of 3 months.
You wil find information on the permitted rental perion in Hamburg here: Rental period temporary housing →
How does renting out a fully furnished apartment in Hamburg work?
From the marketing of your interim apartment to the rental contract, we offer fast and secure handling. Centrally located, well-equipped and well-maintained 1- and 2-room apartments with a balcony are in high demand, but there are also suitable prospective lessees for larger apartments or apartments on the quiet outskirts of the city. The rent, or rather the price-performance ratio, is usually the decisive factor. If you still need tips on furnishing the apartment, feel free to look here: Furnishing an interim apartment →
To get started right away, decide on one of our service packages and simply register your property. We will contact you immediately, clarify the last details and schedule a free photo session for you. We offer three customized service packages. If you can invest a lot of time yourself, opt for our most affordable package lütt. Those who need a more comfortable, time-saving option book our service package kommood. As soon as you have decided on a lessee, we will draw up the rental agreement for temporary living.
Find here our service packages and register your property: Rent out apartment →
Find here Tipps and informations for lessors: How does renting out a temporary apartment in Hamburg work? →
Who takes care of professional photos and bilingual exposés?
Our photographers visit and photograph all of our apartments. We write all exposés personally and in several languages. You can rely on that. Find tips and information here: Photo shoot →
Service team for companies and relocation agencies
We set up our team for corporate clients back in the early 90s when the idea of "interim living" was still very new, and we still called ourselves the Mitwohnzentrale. At that time, we recognized that companies often needed close contacts and support when they were looking for accommodations for their employees. Our colleagues from the company service team work exclusively with companies and relocation agents. We have been working successfully with many customers from the B2B sector for many years. Relocation agencies take care of the formalities, especially with international clients, and are happy to outsource the accommodations search to City-Wohnen.
Temporary living in Germany - Find reliable agencies through Zeitwohnwerk
If you are looking for a furnished apartment outside of Hamburg, you are sure to find one through Zeitwohnwerk, our network for temporary, furnished apartments in Germany. This is an association of large agencies for temporary furnished apartments, most of which lead their respective local markets. This makes the search for a furnished apartment even easier, safer and more comfortable.
Find here agencies we can highly recommend: Network for temporary accommodations in Germany →
Excellent reviews on Trustpilot
Recommended external content