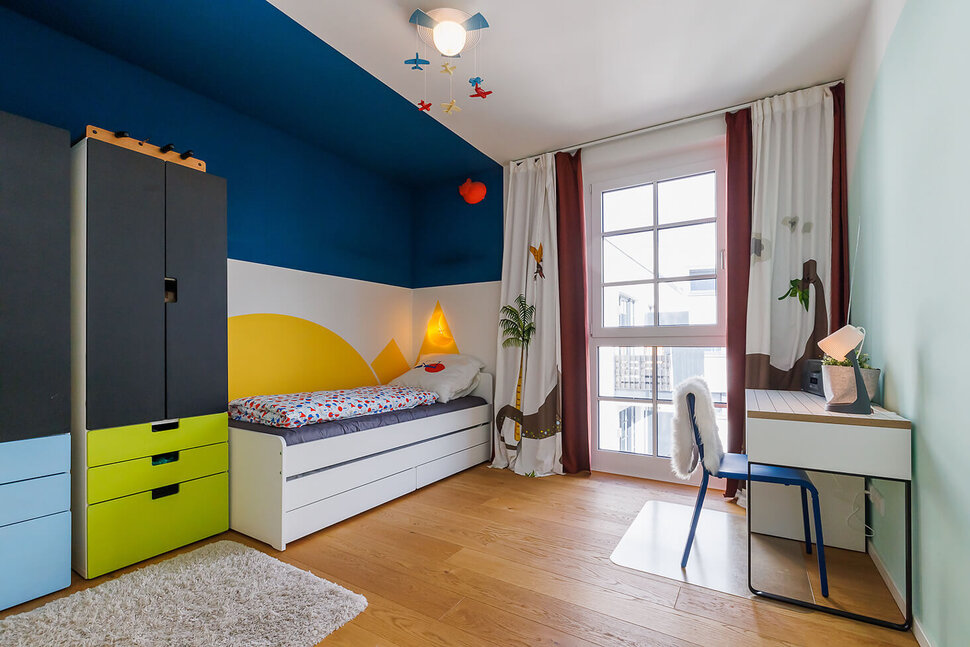 How to find a child-friendly furnished apartment in Hamburg?
Many professionals are drawn to the beautiful city of Hamburg. This can be for a project lasting several months, for an expat stay, or for a new job. Naturally, your family should come with! But how do you find a child-friendly, furnished apartment in Hamburg? We will help you!
First of all, it is important to know that children count as people in interim apartments. This means if a temporary apartment is listed as available for only two people, parents cannot move in with a child. For a family, search for those listings for 3 people or more. Please also note that family-friendly apartments are not automatically childproofed, for example in terms of stairs and electric sockets. In some cases, you will also have to purchase child-size utensils, crockery, or highchairs yourself.
Which district offers family-friendly temporary housing?
Then, of course, there is the question of the right district for your temporary family-friendly apartment. First things first: there is a suitable district for every family in Hamburg! Would you like to live centrally with your family and still have green parks within walking distance? Then districts such as Eimsbüttel, Eppendorf, but also Hamm, Ottensen or Winterhude would be right for you. Do you prefer a quieter, more decentralized location? Then how about a furnished apartment in Othmarschen, Niendorf, Wandsbek, Wellingsbüttel or Harburg? As you can see, the options for furnished apartments for families in Hamburg are many!
Relax and move into your temporary family apartment in Hamburg
Once you have decided on a suitable district, the search for your family-friendly, furnished apartment in Hamburg can begin. In this list you will find all temporary apartments for families in Hamburg, from small to large apartments. Are you interested in a specific apartment or perhaps several apartments? Then feel free to inquire about them. We will arrange everything else for you and your family, so you can relax and move into your temporary family apartment in Hamburg!