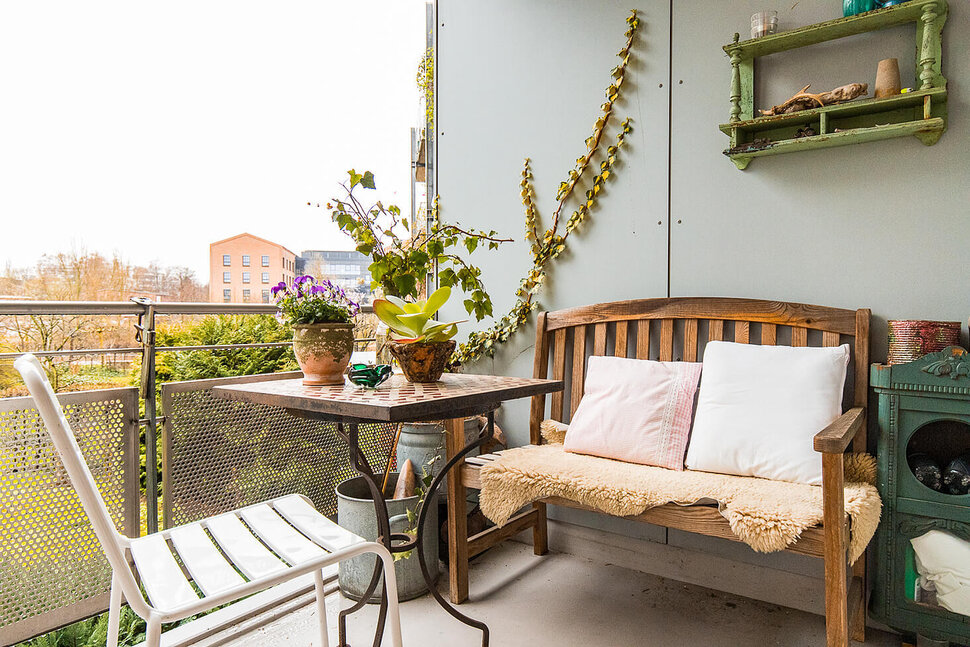 Looking for an apartment with balcony in Hamburg?
Are you looking for a furnished apartment in Hamburg with a balcony or a patio? Then check out our selection of interim apartments in Hamburg! Whether you prefer your balcony sunny or shady, you will find many beautiful apartments with balconies and patios in Hamburg on our website.
Balcony, loggia or rooftop terrace - what is the difference?
Whether balcony, loggia or rooftop terrace - all three offer you the opportunity to enjoy your morning coffee or your after-work drink in the fresh air. Nevertheless, there are differences. Unlike a balcony, a loggia has walls on several sides, providing protection from wind and rain, so you can sit on the loggia in any weather. On the other hand, in most cases a loggia offers less sunlight and a more limited view of the outdoors. What about a rooftop terrace? Just like the balcony, it is not covered. Unlike the balcony and loggia, however, it is located on top of the building instead of on the side and is usually much more spacious.
Balconies, loggias, and rooftop terraces are generally located on higher floors. Would you like to move into a ground-floor apartment? Then a furnished apartment with a garden and/or patio might be right for you!
Whatever you are looking for, you will find apartments with a cozy, rain-protected loggia, a classic balcony, or an impressive roof terrace with a view over our beautiful Hamburg. Whether you want a furnished apartment with a balcony in central districts like St. Pauli or Ottensen or prefer a more bucolic balcony in quieter neighborhoods, we have the right temporary apartment for you!