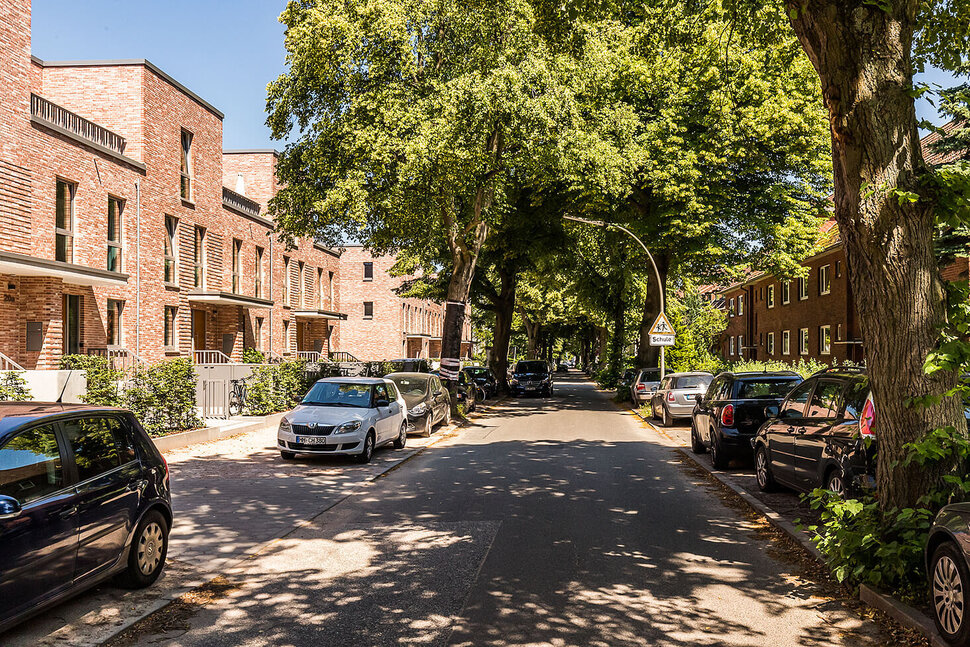 Temporary housing in Hamburg-Lokstedt, how is living here?
If you are looking for a rather quiet district with small town flair, Lokstedt is right. This district presents itself family-friendly and green.
If you walk through Lokstedt, many opposites occur. There are the beautiful art nouveau buildings, in which well-heeled families live, red-brick buildings from the fifties, row and single-family houses, as well as high-rise housing estates. On the streets, there are young mothers with baby carriages, as well as seniors, who meet up for a coffee - it could hardly be more peaceful. The landmark and pride of Lokstedt is the water tower built in 1911 in Neo-Gothic style.
For nature lovers, a bicycle tour can be arranged in the nearby Niendorfer enclosure or the Hagenbecks Tierpark. Various small parks, such as the Von-Eicken-Park, invite you to stroll or jog. For a little more action, a visit to the climbing center of the DAV is worthwhile.
Short profile Hamburg-Lokstedt
green and spacious
reside in a townhouse, the historic water tower or an apartment building
home of the Tagesschau, located on the NDR-grounds (television center)
adjacent to the Niendorfer Gehege (city forest) and Hagenbeck Zoo
neighboring districts are Eppendorf and Eimsbüttel, among others
landmark is the neo-Gothic Water Tower built in 1911
buy the best rolls in Hamburg at Bäcker Horn in Grelckstraße
if you're on Grelckstraße, we also recommend the Italian place "Il Tromoto"
Shopping
For shopping, the Lokstedter goes to Grelckstraße - the old town center, Siemersplatz or the Nedderfeldcenter. For larger shopping trips it is not far to the center of Hamburg. Highlights of the district include the Coffee Museum Burg and the famous biscuit baker Jürgen Tandetzki.
Traffic
Thanks to the Metrobus 5 (the most frequent bus line Hamburg) and different subway stations one is well connected to the public transport network. The busy B447 also runs through the disctrict.