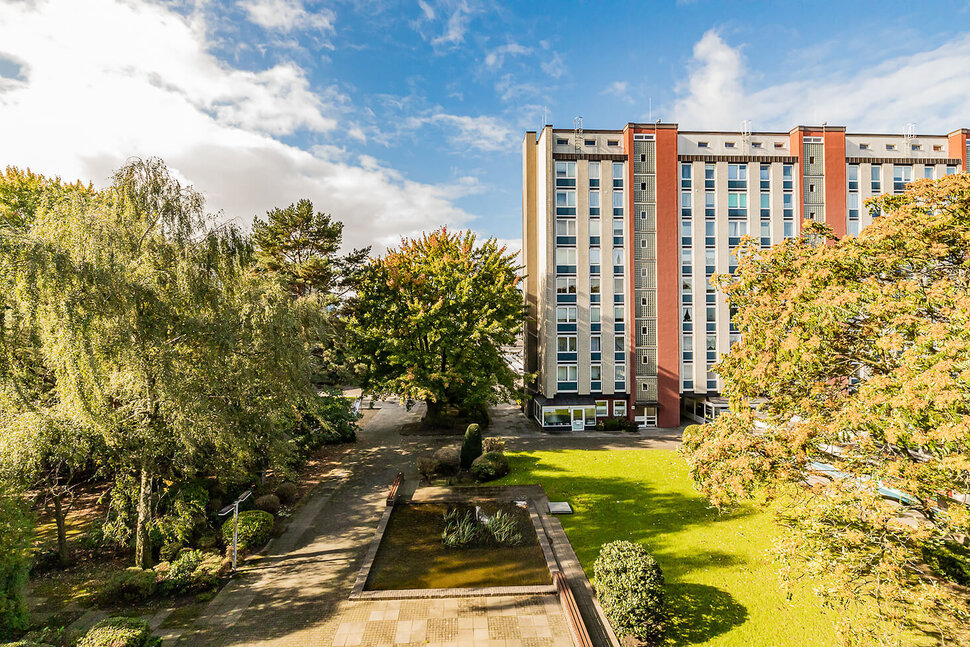 Temporary housing in Hamburg-Wandsbek, how is living here?
Wandsbek is a quiet and tranquil part of Hamburg. It has many green areas, ideal for walking and relaxing. Especially families with small children feel at home here.
Various housing options in Wandsbek
Tree-lined streets are the calling card of Wandsbek. The district offers a wide range of housing options, from simple brick buildings to classic single-family homes to beautiful old buildings. Quiet side streets, parks and the so-called Gehölze (a woody, natural area) characterize the district. In the adjacent district of Dulsberg, the average rents are even lower. Dulsberg has apartments in multi-story red brick buildings.
Short profile Hamburg Wandsbek
winter skating rink on the Wandsbeker Marktplatz
Wandsbek Gartenstadt is a planned garden-city district
town houses with large gardens
everything you need is here! Wandsbek Quarree has a shopping center, nice cafés and a cinema.
Tourists can take daytrips to the areas around Hamburg by buses that leave from Wandsbek Markt. You can explore from the Dukedom Lauenburg to Mölln, a village that boasts a small historic center, sweet cafes, and is the gateway to the Möllner lake district. Boat excursions highly recommended!
Shopping, leisure and culture
There are good places to go shopping around the Wandsbeker Marktstraße and the Wandsbeker Quarree shopping center. You can take a stroll around the little green grocers, browse in clothing stores or visit the large department store called Karstadt. Just behind the "Quarree" is one of Hamburg's largest farmers' markets (Mon-Sat).
If you speak German and want to get to know the district a bit better, plan some time to follow the so-called "Historischer Pfad." It leads you all around Wandsbek, past 24 sights, and it shows a lot about the history of the district. The path starts at the district office (Bezirksamt Wandsbek) and is marked by small red and blue signs. In summer you can visit the open-air swimming pool in the middle of the residential area.
Transportation connections
Direct and fast connections to the highway towards the Baltic Sea and Berlin are possible via the nearby roundabout Horner Kreisel. Most side streets are traffic-calmed and you will usually find a parking space.