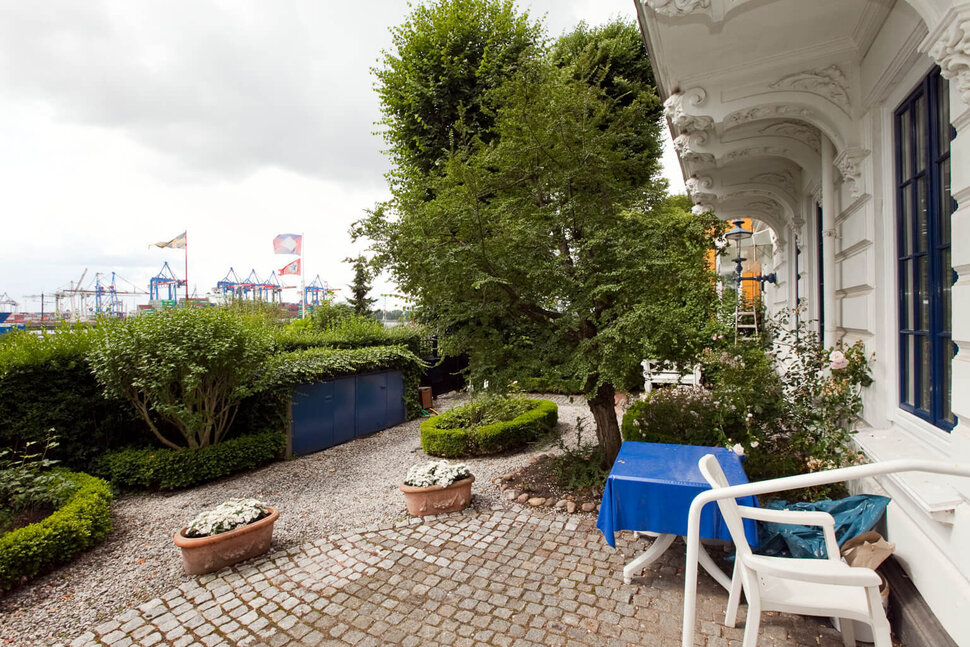 Temporary housing in Hamburg-Othmarschen, how is living here?
Hamburg-Othmarschen, one of the most popular residential areas along the Elbe River, is located in the western part of Hamburg. Classy single-family homes and elegant villas with large gardens line the Elbchaussee. As to be expected, the rents are in a higher price range. Both old-established Hamburg families as well as those who have moved here enjoy the unobscured view of the River Elbe. Just adjacent to Othmarschen is the eastern part of the Bahrenfeld district. This area has a much different character as cooperative savings and loans societies make up a majority of the residential buildings. These make furnished accommodations more affordable in this area.
Profile Hamburg-Othmarschen
Large plots, sophisticated villas and lots of greenery
Individual buildings, architect-designed houses and city villas from the turn of the century
Home to many families
Waitzstraße is main shopping street for the area
The Elbe is right on your doorstep
The Old Swede: This huge boulder was lifted from riverbed during excavation work. It has become a beloved destination and meeting place on the Elbstrand.
Small kiosks on the hiking trails along the banks of the Elbe are always good for a short break
The Jenischpark is a wonderful park with historical buildings and the Ernst-Barlach-Haus, art museum
A few hills in otherwise flat Hamburg offer a change of scenery
Ferry terminal Teufelsbrück, the direct way to the Airbus site
Pure nature
Those who wish to enjoy the view and some nature for free can go on an outing to the wonderful Jenischpark. You can also head to the beach (Elbstrand) where we highly recommend paying your respects to the "Old Swede." This granite boulder is the largest and oldest in Germany and is a favorite meeting place for picnics.
Free time and shopping
The Waitzstraße in Othmarschen has a nice selection of shops, fashion stores, specialty food stores and places to eat. You will find plenty of larger retail stores in the Elbe shopping center. The Bahnhofstraße in Blankenese is another place to discover small shops. There is no shortage of recreation and fun in this neighborhood either! There is a cinema and bowling alley (right off the highway exit A7-Othmarschen) and a modern fitness center with swimming pool in Othmarschen Park.
Commuting by ferry
You can take the ferry across the Elbe to Finkenwerder. This is especially handy for Airbus employees.
Public transportation
Getting around is easy by train, any of the several bus lines, or the ferry service. You can reach Hamburg's city center in about fifteen minutes. The S1 train is your direct connection from Othmarschen to the city center or the airport. The Othmarschen train station is directly adjacent to the Waitzstraße shopping street.