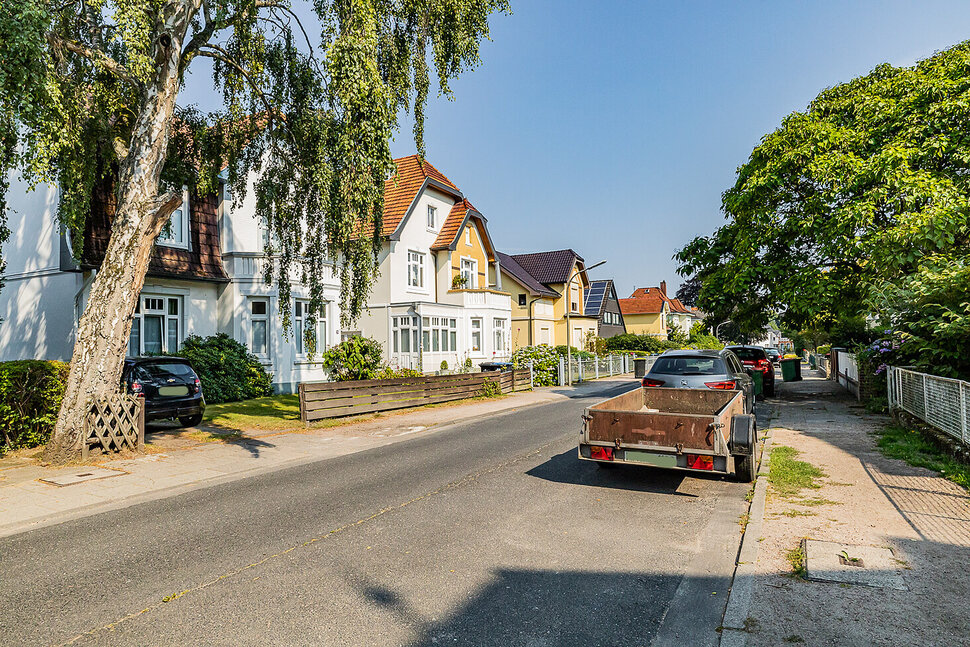 Temporary housing in Hamburg-Niendorf, how is living here?
Life in the hamburg district Niendorf is nice and quiet. Its proximity to nature makes the district particularly popular with families who also appreciate the small-town atmosphere.
The housing on offer ranges from modern terraced houses to single-family homes with gardens to beautiful Wilhelminian-style buildings and attractive apartment complexes. If you want to get some fresh air, there are a number of natural areas to visit. You can tour the Niendorfer Gehege by bike, ride ponies, go for a walk in Ohmoor or cool off in the Bondenwald swimming pool (it also has a large sauna).
Short Profile Hamburg-Niendorf
Unwind at home – the district is dominated both residential development and the Niendorfer Gehege natural area, a big city forest with a lovely cafe
Visit the Merck Villa, an impressive building in the middle of the Bondenwald forest
Do go out on the moor! The Ohmoor and Norderstedt lie to the north
You can get everything for your daily needs at the Tibarg shopping center
Situated near the airport and within easy reach of the A7, ideal for commuters.
Shopping
Tibarg street is the heart of Niendorf and the location of the aptly named Tibarg shopping center. Here you will find clothing shops, supermarkets, restaurants and bakers. There is a market with fresh produce a few times every week, and on Fridays there is a lovely organic market. Residents meet at Tibarg center for shopping, coffee and chatting. There is a lot going on, especially on Saturdays.
Transportation / getting around
Commuters will find the proximity to Hamburg Airport and the good traffic connections via the A7 highway particularly practical. Various bus lines and the U2 subway line will get you to the city center in just 20 minutes.