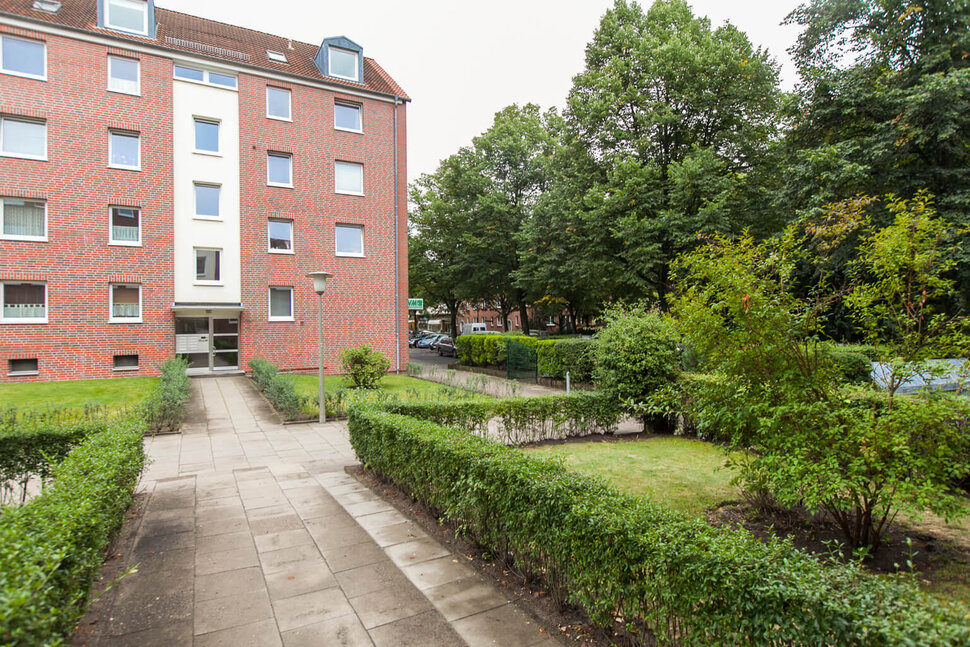 Temporary housing in Hamburg-Horn, how is living here?
Row buildings from the 1920s and red brick buildings with green courtyards characterize the street scene in the district Hamburg-Horn. There are mainly detached houses in the residential area around St. Olaf church in the east. These stand in contrast with the high-rise estate in the north called Horner Geest. There are also new residential estates with affordable family-sized apartments and generous green areas.
Hamburg-Horn has the largest allotments gardens in all of Germany. In fact, a few Horn residents actually reside in their allotment. Alas, this option is not open to new allotment leaseholders.
Short profile Hamburg-Horn
beautiful red-brick buildings dominate the cityscape
Horner racetrack, venue of the North German Derby
various flea markets at the racecourse
many green areas
lively mix of young and old from many different nations
Shopping and leisure
There are numerous shopping possibilities in the Horner Rennbahn and Manshardtstraße shopping malls. Unfortunately, and to the regret of many of the area's residents, Horn still lacks a real center. However, changes are coming with a development project. Among other plans, Horn will get a new district building and an overhaul of the Horner Rennbahn, both racetrack and shopping mall.
The large number of parks and small allotment gardens in Horn and the surrounding area is striking. The inviting Horner Park and Blohms Park are the perfect place for a walk. If you have a dog, they will love it!
Committed to culture
The cultural happenings in Horn are mostly thanks to the districts energetic residents. Among other activities, they work in the history workshop or district association. They also set up projects such as "Culture in the Salon," the Horn night café or the district festival. There are also two professional theaters. You can pay a visit to the Kleinen Hoftheater and the Theater in the Washington Avenue (the smallest theater in Hamburg).