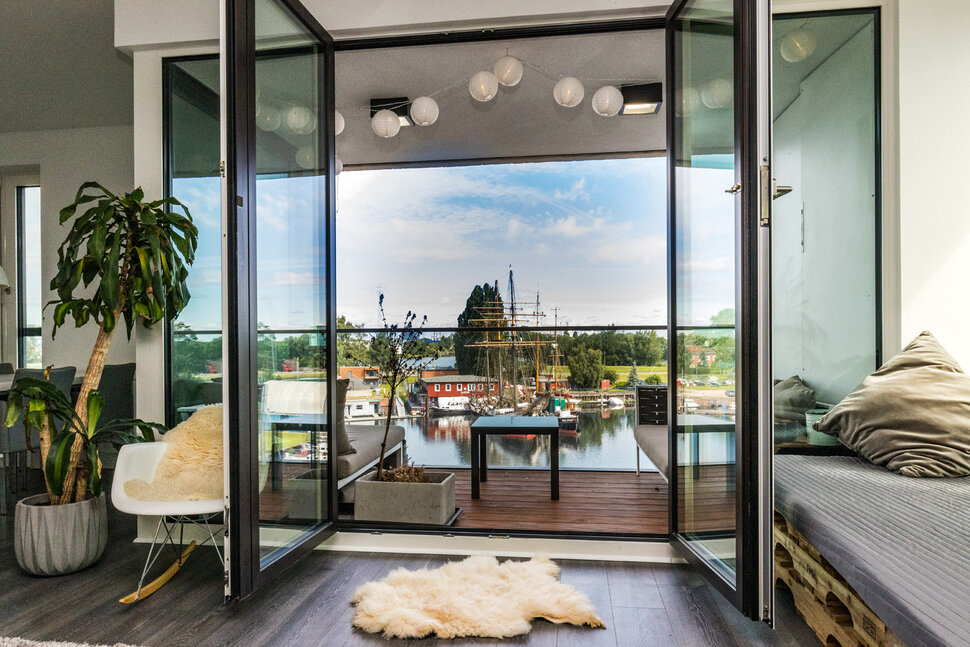 Temporary housing in Hamburg-Harburg, how is living here?
Hamburg Harburg, a city in the city. It is true that this district is just across the Elbe, but you might suddenly feel like you are in another world. Harburg is the cultural and economic center of Hamburg's south. Inexpensive apartments attract multicultural residents and students from the Hamburg University of Technology.
Living in Hamburg Harburg
Harburg has a great variety of architecture. You will find new office buildings, green residential areas, old half-timbered houses and well-preserved buildings from the Wilhelminian period.
Harburg has its own port, which is connected to the Elbe by a lock. In the last few years, a lively quarter has developed around the inner harbor and the Schlossinsel. There are historic warehouses, modern offices, apartments, lofts and townhouses directly on the water. You can choose from a wide range of places to eat and admire the 75m high Channel-Tower building.
Short profile Hamburg-Harburg
various different neighborhoods, some with buildings from the Wilehlminian period, some with detached houses with gardens
Phönixviertel, a modern neighborhood for living, working and leisure
downtown area with places to shop
beautiful park with lake
Marina on the southern shore of the Elbe
Harburg hills for hiking and cycling. This range of hills, unusual for North Germany, reaches 155 meters above sea level at some points
Culture and education
For concerts, you can go to the Rieckhof, visit one of the area pubs with live music or meet friends at the Stellwerk jazz club. In the historic Lämmertwiete, lined with half-timbered buildings, there are restaurants for every taste. You'll find all the big name brands at the Phoenix Center indoor shopping mall.
Harburg has many cultural attractions. The art association Harburger Bahnhof e. V hosts regular exhibitions of contemporary art in its space near the train station; the Helms Museum presents interesting exhibitions on the prehistory of Hamburg, and the Phoenix Art Kulturstiftung presents contemporary art from private collections to the public.
Since 1978, the Hamburg University of Technology has called Harburg home. Around 5,000 students go here, and the university attracts many small technology companies to the area.
Nature
Nature lovers enjoy the districts numerous parks but especially the larger Harburg Stadtpark. Located on water (the Außenmühlenteich), it boasts more than 16 kilometers worth of trails along forested hilltops, open meadows, and around the lake.
Transport connections
From the Harburg train station, you can get both the local and a number of long-distance trains. There is easy access to the A1 and the A252 highways by car.