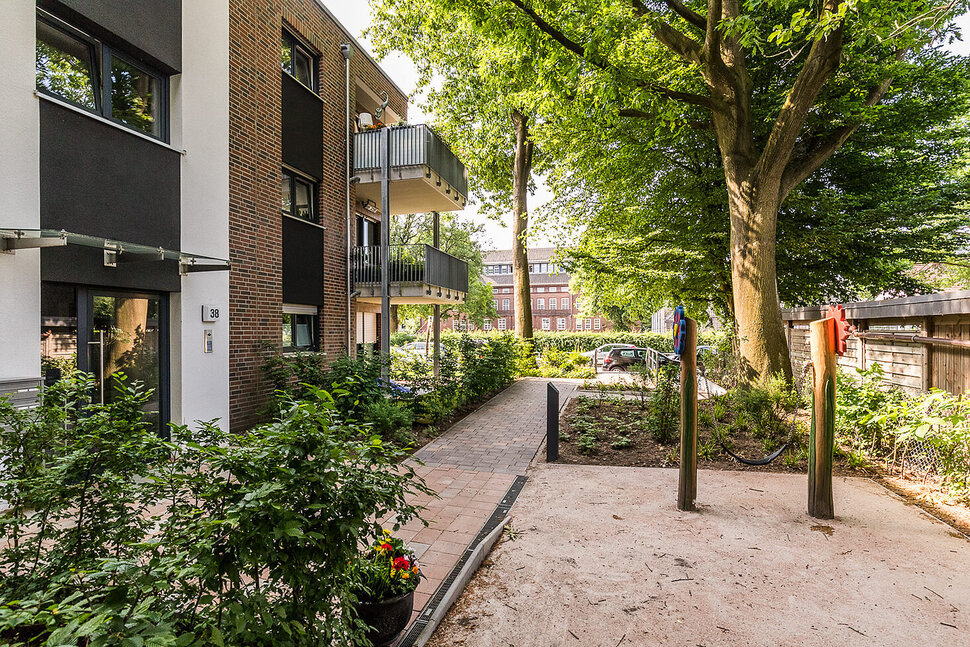 Temporary housing in Hamburg-Fuhlsbüttel, how is living here?
Small housing estates, the surrounding green belt that serves as a recreational area, and the Hamburg airport. A colorful mix of older redbrick buildings, detached and semi-detached houses and lovely Jugendstil villas dominate the streetscape. Rents are affordable. Families with children, airport staff or even frequent fliers, who appreciate the proximity to the airport, feel at home here.
Short profile Hamburg-Fuhlsbüttel
small neighborhood with unhurried business center
ideal for frequent flyers and globetrotters, the airport is a direct neighbor
adjacent to the Alster, it has great watersports facilities as well as walking paths
the famous park-like cemetery Ohlsdorf is not far, a perfect place for rambling and exploring the past
very close to the nature reserve Raakmoor. Here you'll find fairy-tale paths through marshland forests and some rare plant and animal species
Shopping in Fuhlsbüttel
You can everything for all your daily needs as well as small, owner-managed shops and bakeries in the shopping centers on Langenhorner Markt and Erdkampsweg. We recommend the Café Luise for homemade fresh bread, rolls, creamy tortes, delicious cakes, and Franzbrötchen (a local specialty).
Leisure
Need a break? Try a walk through the Alster valley, the Wacholderpark, or simply enjoy a picnic next to the river.
As one of the most important employers in Hamburg, the Hamburg Airport occupies more than half of the district Fuhlsbüttel. Contrary to expectations, the noise from airplane traffic keeps to a minimum. The Fuhlsbüttel bypass helps protect the district from too much traffic. Public transport on the U1 line will take you to the city center in about 30 minutes.