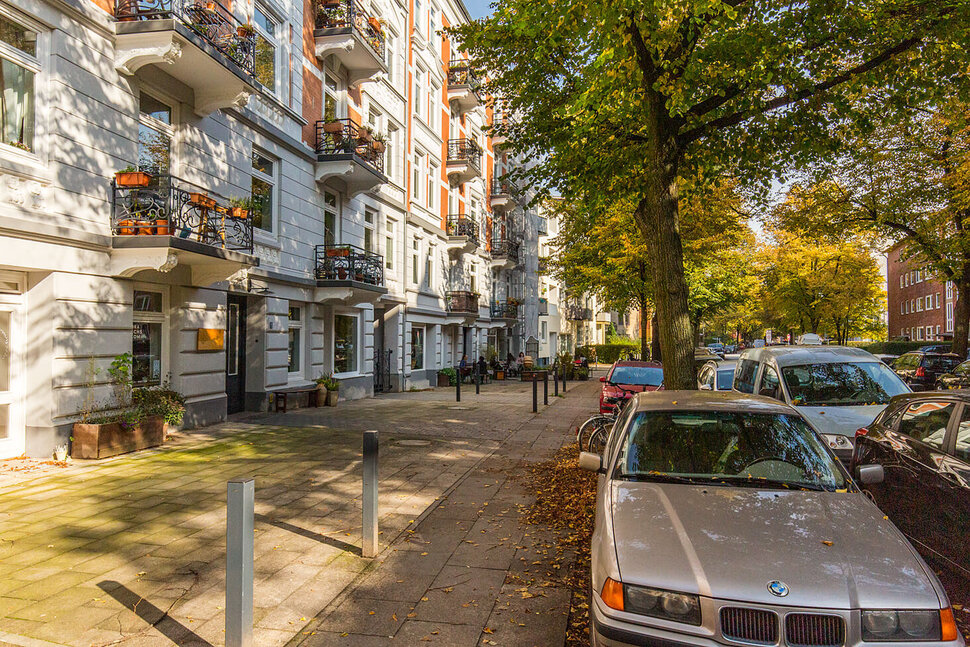 Temporary housing in Hamburg-Eilbek, how is living here?
When one walks through Eilbek, one is struck by how much green space this residential area has. The district has a feeling that is tranquil, quiet, and as if it were saying "consider yourself at home." Multi-story red-brick buildings characterize the streetscape. These apartments are rather small and are good for singles. Along the canals, however, there are also old townhouses and villas with small gardens. These are preferred by families with children. Despite Eilbek's proximity to downtown, the rents are cheaper than in Hamburg's trendier neighborhoods.
Short profile Hamburg-Eilbek
the Eilbek canal flows through the Eilbek valley
the Auenviertel is a neighborhood with beautiful, tasteful apartment buildings and a few townhouses
living on a houseboat is a real possibility here
jogging track along Eilbek canal to the Alster Lake. You can connect up to the Alster circuit (6 KM)
dog parks and leisure meadows along the canal
Various shops are located along busy Wandsbeker Chaussee which runs through Eilbek. Restaurants and pubs are lacking in the area, but a sumptuous meal, an afternoon treat, or an evening cocktail are just a quick ride away on public transport. To relax, stroll or picnic, residents go the Eilbek canals, the Wandse River, or the Jacobi Park, which was built on a former cemetery.