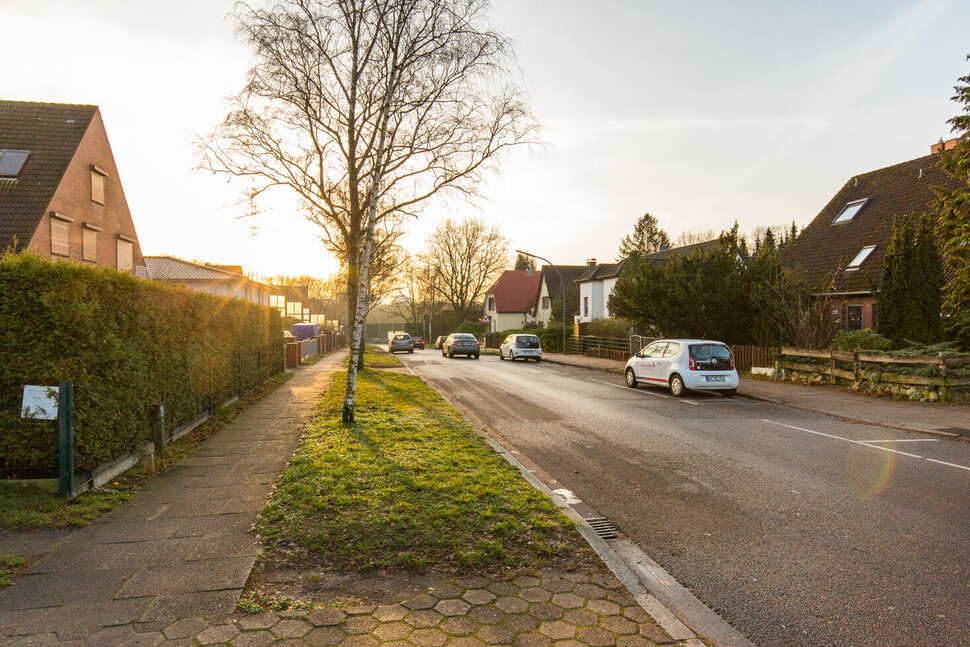 Temporary housing in Hamburg-Billstedt, how is living here?
When people think of Billstedt they generally picture the high-rise settlement Mümmelmannsberg. Many people are unaware that the district has many terraced and detached houses, parks, lush cornfields and even a large lake where you can go swimming. Residents in Billstedt are proud of the almost village-like atmosphere that prevails despite the close proximity to downtown.
Short profile Hamburg-Billstedt
international and lively
lots of little cafés and restaurants
close to the Boberger Düne nature reserve which also has a glider airfield… and to Öjendorfer Park (complete with lake!)
large shopping center right next to the U-Bahn station
small detached houses, modern apartment buildings and some high-rise estates are all neighbors
on the border to Schleswig-Holstein, with beautiful forests and recreation areas
Living in Hamburg-Billstedt
You can find almost every kind of housing in Billstedt: small apartments for singles in high-rise buildings, detached houses with a yard, villas with pretty turrets, and even thatched farmhouses. Rents are still quite low. Billstedt's residents are fond of their district. They love its' quiet, idyllic village character.
Pure nature
The remarkable natural surroundings enhances the quality of living in Billstedt. Mature trees line many of the streets, and the Öjendorf area boasts 4.5 square kilometers of undeveloped land. This is home to the Öjendorfer Friedhof (the second largest in Hamburg) and the Öjendorfer Park. At the park's large lake, you can choose from one of two sandy beaches. It is the perfect place for sunbathing and swimming in the summertime.
Leisure
The area has owner-run shops, but you can also find larger chain stores in the modern shopping center. Billstedt is home to the "Kulturpalast im Wasserwerk," one of the largest community centers in Hamburg. There are concerts, theater performances, movie nights and many different courses on offer.
Transportation connections
The road network in Billstedt connects to three major interchanges: the A1, A24 and B5. For those using public transport, the U2 and the U4 will get you to the city center in just 10 minutes, and there are a number of bus routes as well.