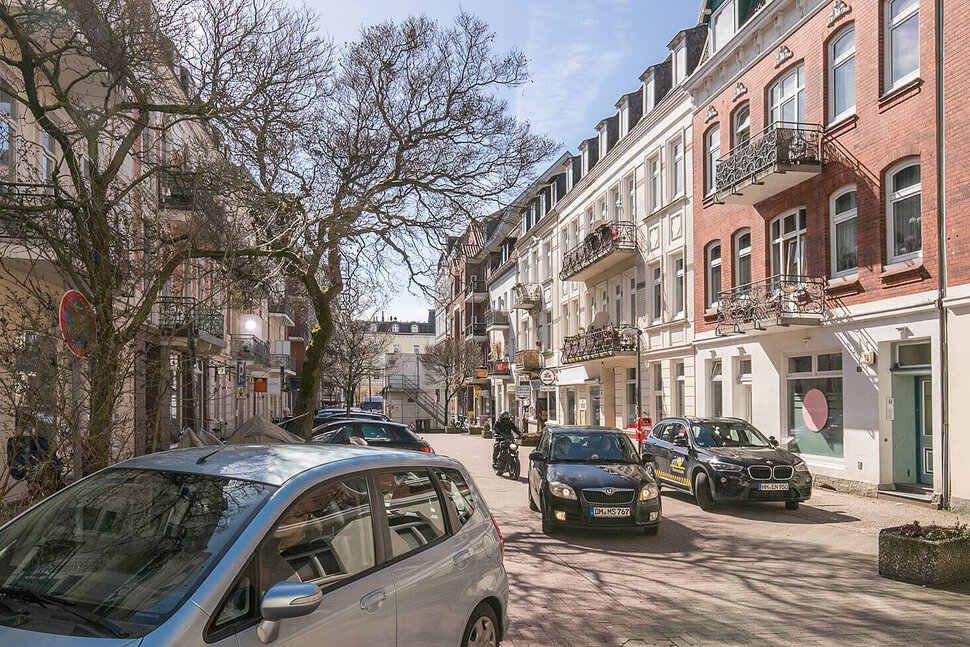 Temporary housing in Hamburg-Bergedorf, how is living here?
Bergedorf is located in the middle of the countryside in the east of Hamburg. It is adjacent to the Vierlande fruit and flower growing area and just on the border to Schleswig-Holstein. People in Bergedorf proudly think of their home as an independent small town.
Families with children and elderly residents in particular feel at home in the idyllic district. The architecture of the area is dominated by family homes with gardens, but there are also villas and modern housing estates. The rents are comparatively inexpensive.
Nature beckons from every direction! You can visit the rivers, follow hiking trails along the dykes, or explore meadows and forests. The district lies in a glacial valley created by the Elbe and is traversed by the Bille river. Culture enthusiasts can visit Bergedorf Schloss which is Hamburg's only castle.
Short profile Hamburg-Bergedorf
old neighborhood with historic buildings, a castle and a park
lovely and leafy-green
cozy, small-town atmosphere
new pedestrian zone for window shopping and the annual Medieval Christmas market
the Haus im Park Theater shows contemporary pieces
culture center LOLA
Shopping and culture in Hamburg Bergedorf
Window shoppers will enjoy a stroll along the beautiful pedestrian zone "Sachsentor" with its many small shops in historic half-timbered houses. There are more shops along Alte Holstenstraße. Bergedorf also has a lot to offer in the way of culture. The "Lola" cultural center offers everything from live music to children's theater. The "Haus im Park" shows theater performances, and current movies run in the Hansa-Filmstudio. If you are in need of some urban bustle, just hop on the S-Bahn. The ride to the city center takes about 20 minutes.