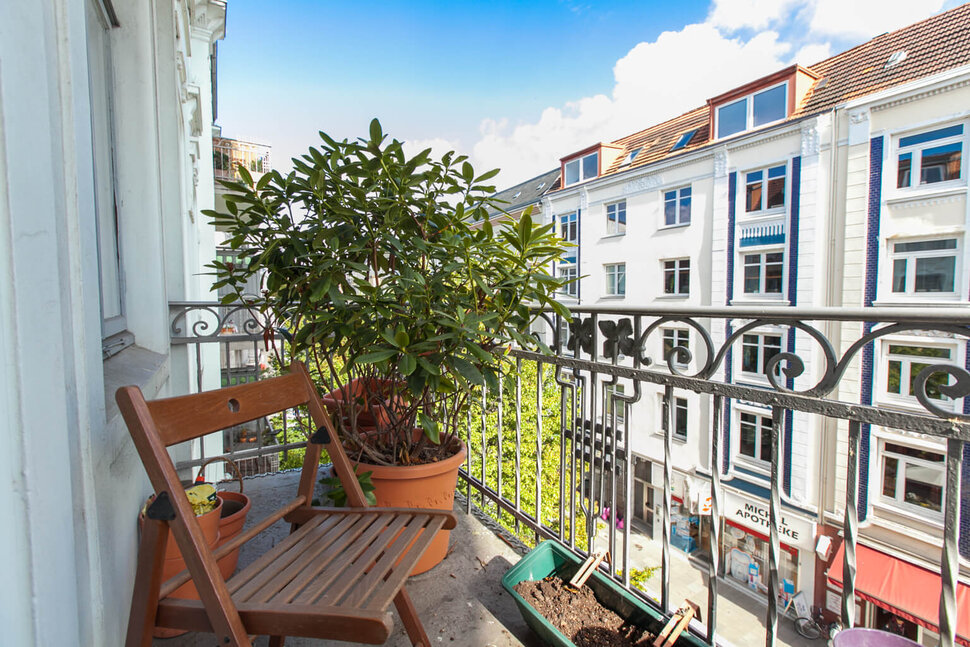 Temporary housing in Hamburg-Bahrenfeld, how is living here?
You can still live comparatively cheaply and quietly in Bahrenfeld. Whether in an idyllic one-family house with a yard, or in multi-storey Wilhelminian building, there is something for every taste and budget in this neighborhood.
It's all in the mix
If you are looking for an apartment in Bahrenfeld, you have a wide range from which to choose! There is everything from historical buildings from the Wilheminian period, to post-war red brick facades, to large apartment blocks, to detached and terraced homes with yards, to loft apartments or cozy streets with a village atmosphere. There is something for everyone, no matter what your taste and budget. The comparatively low rents have attracted mainly young people in recent years. At the same time, the growing popularity of the area has caused rents to rise. To meet the needs of Hamburg's growing population, thousands of homes will be built here in the coming years.
Short profile Hamburg-Bahrenfeld
Rents in the medium price range
Old farmhouses and former working class quarters
Westend Village
Otto-von-Bahren Park
Desy
Macromedia Hochschule (University of Applied Sciences)
Volkspark
HSV-Arena
Arena concerts
Trabrennbahn (harness racing track)
Dahlia garden
Woods, meadows and concerts
Bahrenfeld scores points with the Altonaer Volkspark - the largest park in Hamburg. The park offers not only woods and meadows, but also a miniature golf course and a large dahlia garden. It is a wonderful place for an outing. Nearby is the harness racing track where hundreds of trotting races are held annually. In the summer, the jockeys frequently make way for open-air concerts. If you like larger concerts or sporting events, check out the listings at the Arenas. They are close together and host many events.
shopping
When the A7 highway was constructed, it divided Bahrenfeld and took away it's historic center and marketplace. This division is set to change, however, as the city is constructing a cover over the highway which will reconnect the two sections. The district is undergoing significant changes. Trendy shops have settled in former factory buildings between Gassstraße and Mendelssohnstraße. Their nearest neighbors are design hotels and supermarkets for daily needs. For even more shopping opportunities, one does not have to go far to Ottensen or to the various shopping malls in the vicinity.
With various S-Bahn stations, the AKN and various buses, public transport is very good here and you can reach the city center in about 15 minutes.